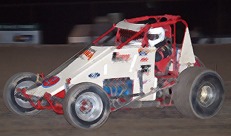 The races will start April 20th 2007 at 8:00pm. A Car Show is scheduled for April 14th 2007.

The initial rules meeting will be held October 21st 2006 at the Wagner Airport Hanger. Wagner, SD is Located about 120 miles south west of Sioux Falls.

The racetrack has been closed for about 10 years after a fire started and burned down part of the grandstands.

The Classes they expect to have competing include; FWD 4 and 6 cylinder, Hobby Stocks, Sportsman, Midwest Mods, and possibly Late Model Modifieds.

They will also host the Heartland Racing Association Non Wing Sprint Cars, the Hearland Open Wheel Old Time Racing Association and the Heartland Vintage Stock Car Association for four events. They are also plannning to run one or two winged sprint car shows.

Prices are expected to be $8.00 for grandstands and $15.00 for infield. The track will be sanctioned by WISSOTA.

Any questions should be directed to the new promoter Timothy Grave at 605-728-2559.